Smart Email Review Requests
Increase the number of reviews you have with smart email review requests.
Send email requests automatically or manually
Mobile-first design for a seamless screen adaptation
Customise the wording and colours to suit your brand
Attach your logo for immediate brand recognition
Let your customers upload photos with their review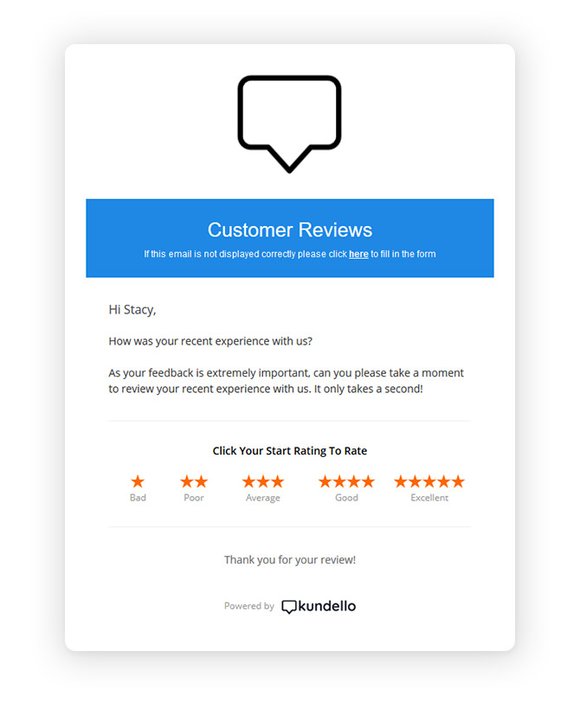 Automated Review Collection
Automatically send review requests to customers after they make a purchase through your website.
It's as simple as this:
Add a snippet of code to your site

Set the time delay between a purchase and the review request email

The customers automatically receive a request to review

Their reviews automatically display on your site
This is great for E-commerce and other businesses that have online transactions.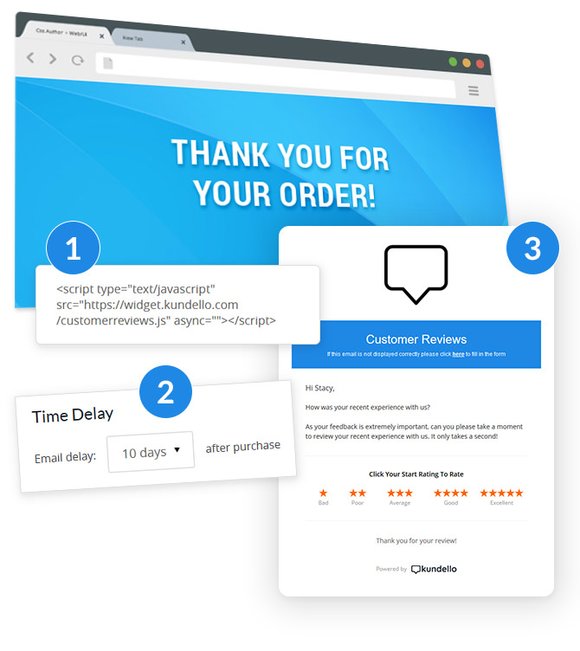 Manual Review Collection
Send manual review requests to your off line customers.
They can be sent as a:
Single request - to one customer
Bulk request - to multiple customers at once
The rest works the same, customer leaves a review and review is automatically displayed on your website.
This is great for all service-based businesses and anyone who doesn't have online transactions.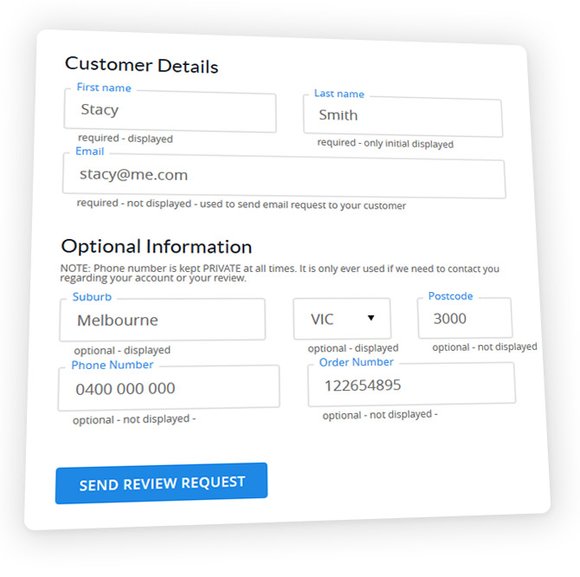 Send Review Reminders
Automatically send review reminders to your customers, reminding them to leave a review.
Send up to 3 reminders for every review request
Set the number of days between original request and each subsequent reminder
Review reminders will be automatically sent as per your time delay settings
Review reminders work the same for Automatic, Manual or Bulk review requests. They will be automatically sent at the predetermined time intervals.