PRODUCT REVIEWS
Increase sales with product reviews
Product Reviews help your customers' click BUY NOW. They are an essential source of social proof as they show your future customers what your past customers think of the product you sell.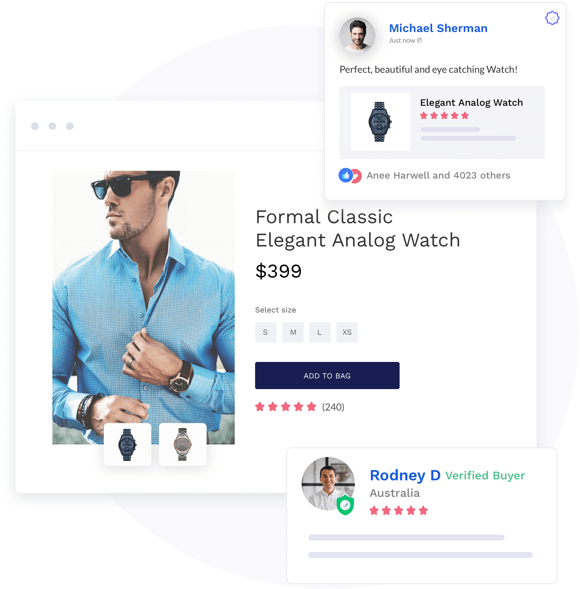 AUTOMATION
Automate the process via RESTful API
Automatically send product review invites to your customers after they purchase on your site.
Just connect your site with Kundello, set the time delay between the purchase and review invite sending, and let Kundello do the rest.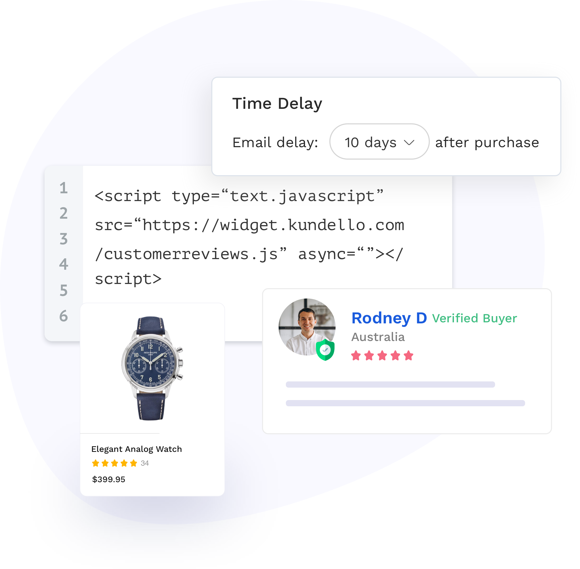 REVIEW REQUESTS
Send smart product review invites
Make it easy for your customers to leave a review. Our email invites are mobile-ready, customizable and, best of all, customers will rate your product directly in the email.
Add Logo
Customize Colours
Customize Text
CUSTOMER PHOTOS
Collect product photos from your customers
Allow customers to upload up to 3 photos with their product review.
You'll have a complete overview of all the product photos you receive, and you'll be able to publish or unpublish any photo, at any time, with a click of a button.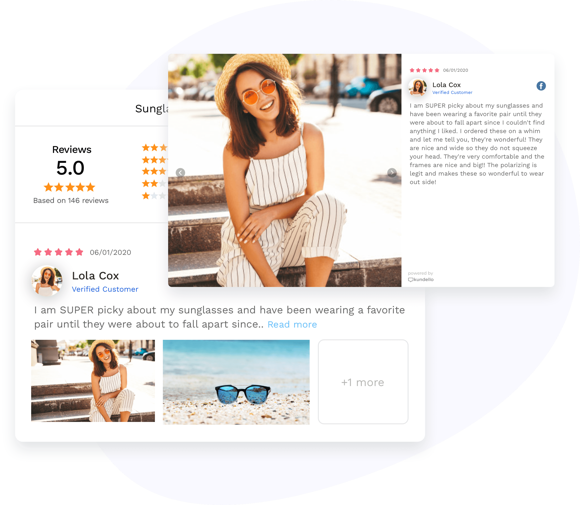 COMMUNITY Q & A
Allow Product Questions & Answers
Allow customers to ask pre-purchase questions about the product they are interested in. Your team can then provide quick, helpful and reliable answers.
Reduce buyer hesitation at the purchase stage
Help other customers who had the same queries and prevent future inquiries of the same type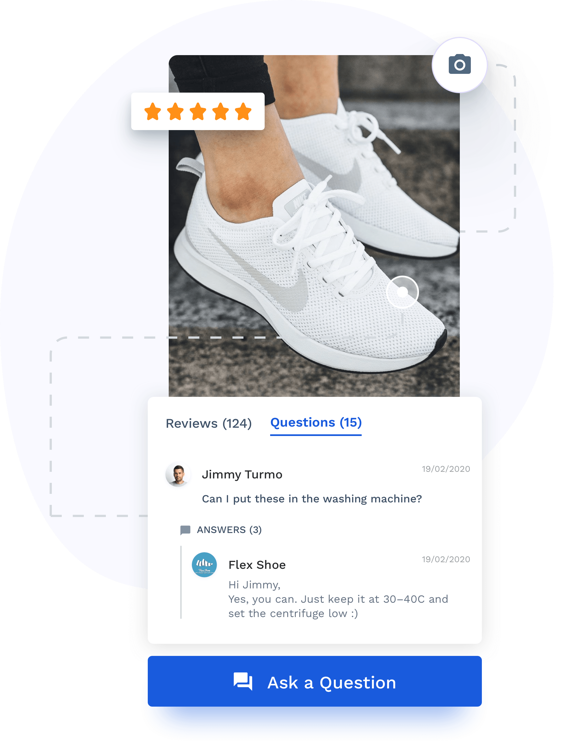 REVIEW REMINDERS
Follow up with automatic reminders
Let's face it, people are busy, and they forget to leave a review, or sometimes they'll ignore you. What do you do? You remind them!
Kundello helps you maximize every chance to get a review. You can send automatic review reminders to all customers who didn't leave a review the first time around.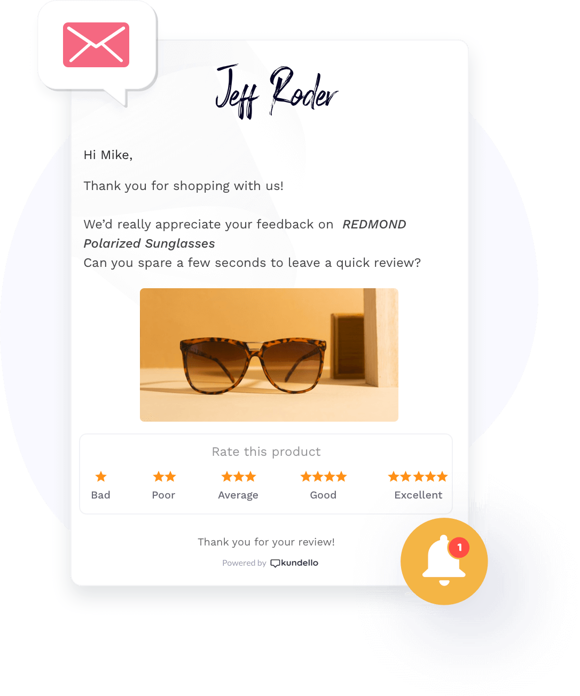 EMAIL TRACKING
Track product review invites
Don't be left in the dark! With Kundello you can track every review invite you send, including review reminders.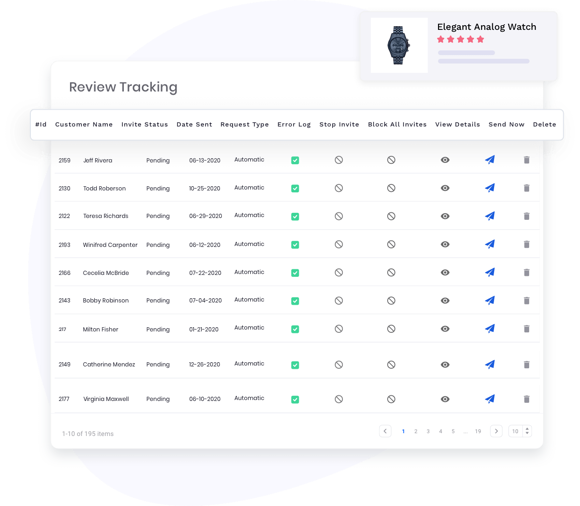 ANALYTICS
Easily manage reviews
You'll have a complete overview of all your product reviews, and customers photos, in one central place.