 What you can do with Kundello
Review Dashboard
Review dashboard gives you a complete overview of all your Kundello, Google and Facebook reviews, including quick statistics, in live mode.
You can effortlessly moderate and manage reviews from here, including share reviews on your Facebook page and reply to your Google reviews directly from your Kundello interface.
* Your Facebook and Google accounts need to be connected with Kundello for this to work.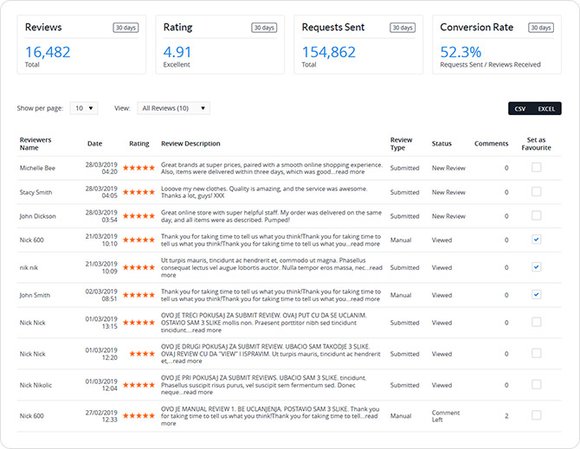 Review Auto Publish
New reviews will be automatically published to your site, your business profile page on our website, and any social media platform that you have connected (if you have enabled auto-publishing for social media).
This does not require any work on your part.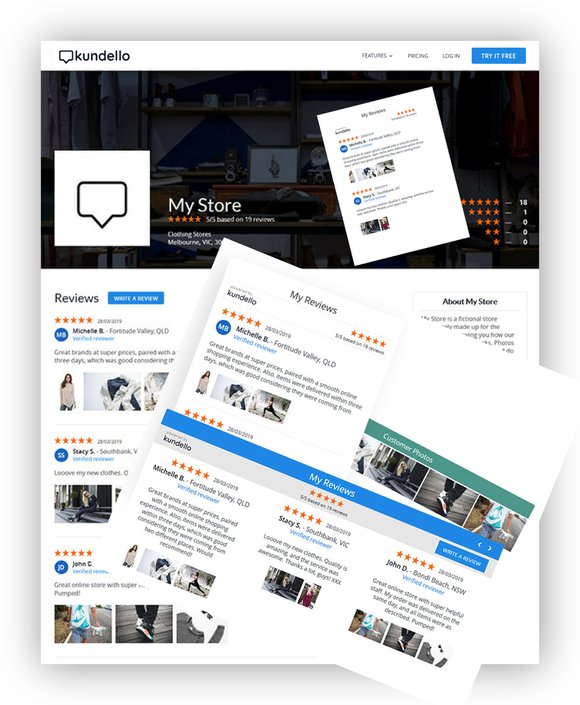 Respond to Reviews
Engage with your customers by publicly responding to their reviews or comments.
Take the opportunity to thank them for reviewing your business or address any issues that they might have. This will help you be perceived as a customer-focused business.
Review Tracking
Monitor your review collection with smart review tracking technology.
Know what happens after you send a review request or reminder
Know when review request, reminder or thank you email was sent and opened (time and date recorded)
Know who left a review and who ignored you
Stop or Block review request from being sent (automatic review request only)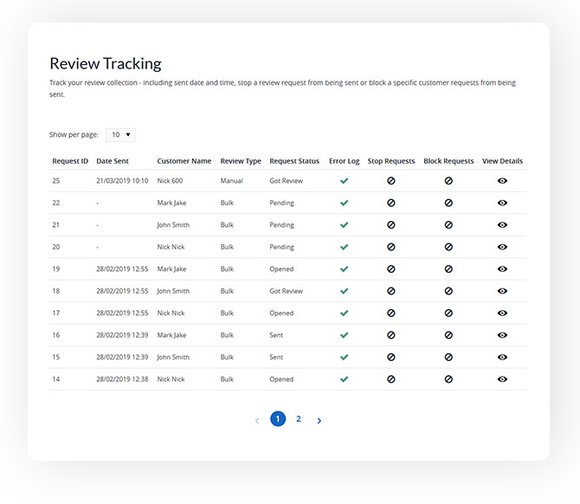 Automatic Thank You Email with Coupon
Automatic "Thank You" email will be sent to every customer who leaves you a review.
"Thank You" email has customizable text, it contains your logo and can be sent "with or without" a coupon.
Coupons are a great way to reward your customers, to increase their satisfaction levels, and to promote repeat business.
Review Notifications
An email notification will be sent to you every time you receive a new review or a comment.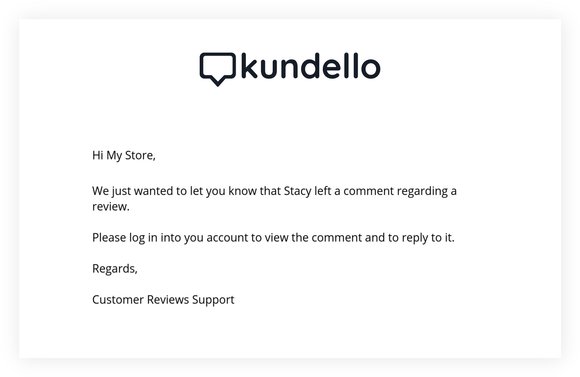 Smart Analytics
Monitor and analyse your performance in real time.
Central dashboard carries all the necessary statistics to help you gain a complete insight into your activity. Understand how your chosen tools are performing on your site, know where your reviews are coming from, and from which devices.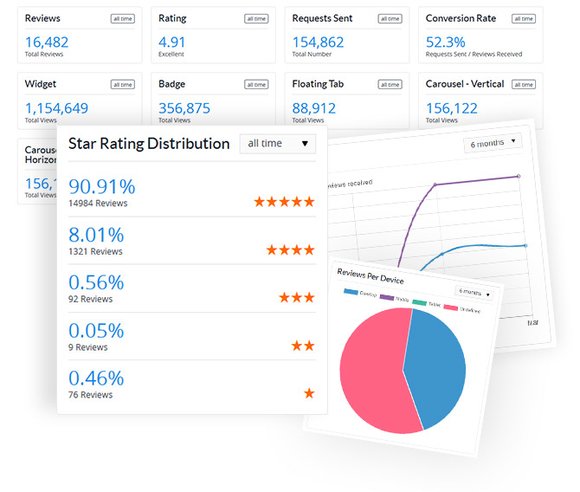 Photo Management
Get a real-time overview, and easy moderation, of all your customer photos in one place. Publish or Unpublish pictures or send* them to Facebook with one click (*Facebook sending coming soon).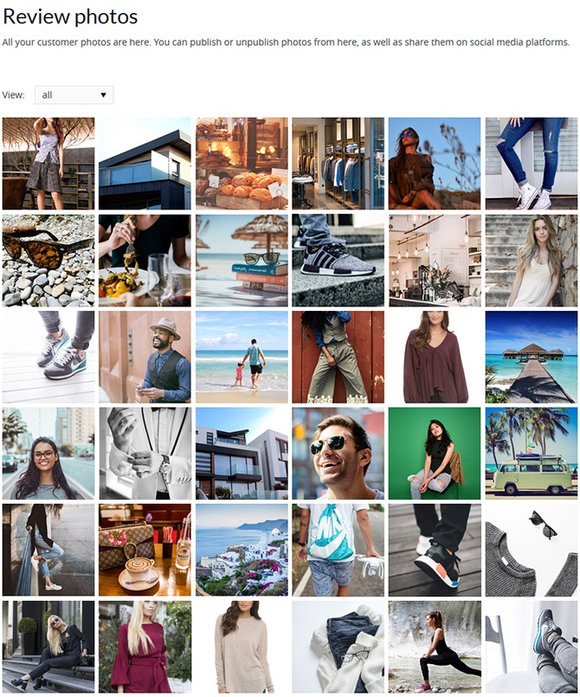 Flag Reviews
You can flag a review if you believe that it's fake, or untrue.
How it works:
Just flag the review and leave us a detailed explanation of why you think it's false or fake
We will investigate it for you
If the review is proven to be fake, or untrue, we will be happy to remove it for you