NET PROMOTER SCORE
Easily get customers to give you NPS feedback after every purchase
Don't leave things to chance. Ask your customers after every purchase how their experience was and whether they would recommend you to their friends and colleagues. Track this metric over time and use the feedback to grow your business further.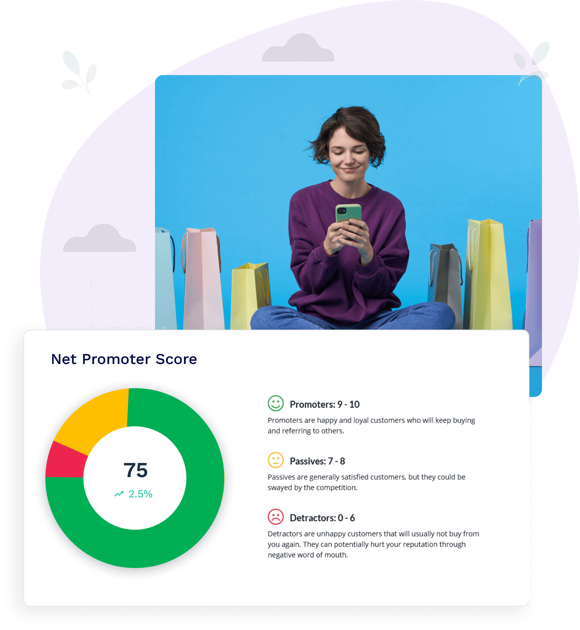 CUSTOMIZE SURVEYS
Customize your NPS surveys
Send professional-looking NPS surveys to your customers.
Add your logo
Customize email text
Customize email colours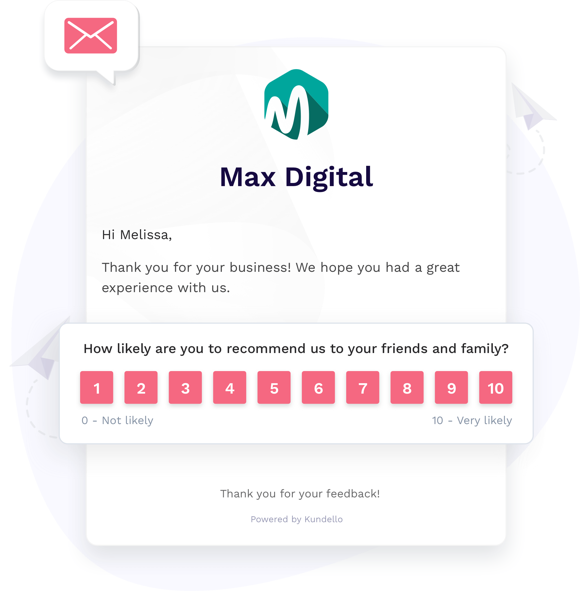 AUTOMATION
Send NPS surveys automatically, or manually
Put NPS surveys on autopilot.
Set time delay and send NPS surveys automatically to every customer after they purchase on your website.
Or send NPS surveys manually - at a push of a button, to a specific customer or group of customers.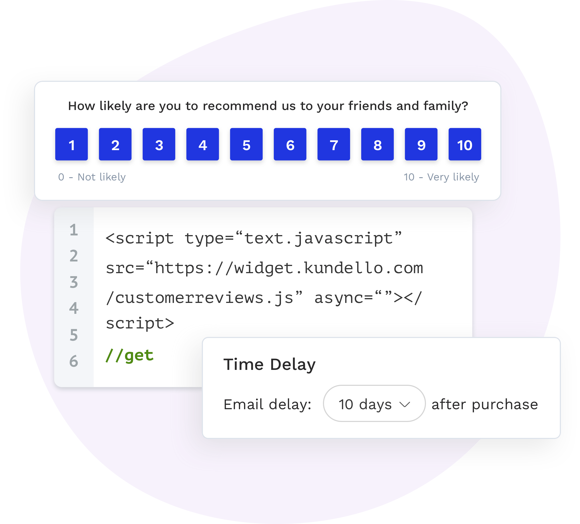 SURVEY REMINDERS
Send timely NPS survey reminders
Customers may forget to leave feedback, but you can automatically send survey reminders to them.
Reminders are optional
You can send 1 or 2 reminders per customer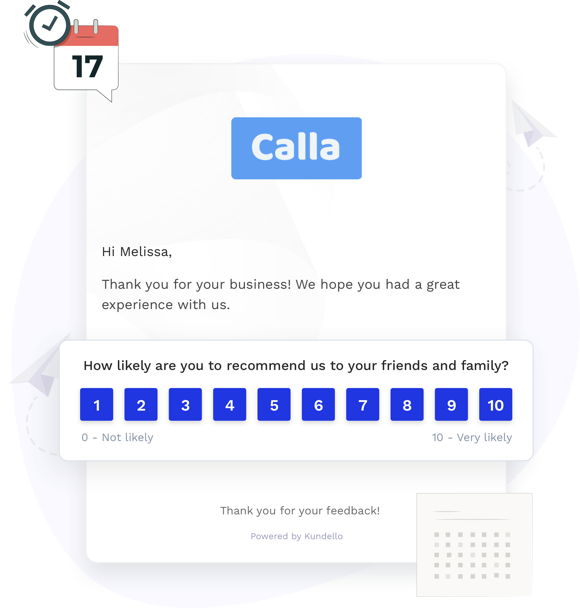 SURVEY TRACKING
Track and manage all NPS surveys
Having visibility on your surveys is priceless.
See who opened the survey
See who received the reminder
See who ignored you
See who left feedback
Manage your surveys:
Stop or Pause a survey from being sent
Block all surveys from being sent to a specific customer
Delete surveys completely